" If the dream or goal is worthy, then trying to attain it is worthy.."
T h e
P h i l i p p i n e s
T o p S e l l i n g

B e s t S i n g i n g 

Music

Artist
" Life is a song we play each day. Every mistake we make in life
puts the song out of tune . . but keep on trying. Because one day
every melody will come to its tune. "
WARNING : THIS SITE HAS ALLOT OF COOL GRAPHICS
A wonderful fun experience for those with a decently
fast computer. But absolute agony for those with a
very slow one. I'm sorry. But in order to keep the site
as colorful and creative as the artist it was made
for it is strongly recommended that the contents
be viewed with an appropriate Pentium PC.

One song from you
can take me

Up to where
the stars are waiting . .

Your voice carries me
high on the wind
like a melody

Your voice
carries me away -

Way beyond
the highest high

Way up where
the eagles fly ~

Your voice
makes me feel that way

- music friend

REGINE VELASQUEZ


A R T I C L E S

' She's so completely different
from any girl I ever known

She does what you expect her to do
but in a way that's all her own '

' You never said too much
but still you show the way

the things I knew
from watching you '
Thoughts & Wisdom from a Reg Fan
by Regine fan Petr Kapowski
Regine was in PLM!!
by Regine fan 'Lainey baby'
Regine Reigns with New Album
by the Malaya Showbiz Staff
Regine Did It Once Again!
Courtesy of The Journal Group 
Our Gracious Songbird
by Regine fan katemgm11
(A personal opinion post from RVML2)
Regine Page on IMDb
from Ritchie Nolasco
Regine In Nite of Many Moods
by Ruben Cruz Jr.
The diva that is Kuh Ledesma
Kuh wants to help other artists
Articles about REGINE Velasquez with
PEABO Bryson and JEFFREY Osborne
Regine Velasquez In MTV's
Speak Your Mind Special
SOP UPDATE ( July 14 )
by Regine's Kookie Monster

"...But you know who I consider
the best singer? It's Regine (Velasquez) "
- Zsa-Zsa Padilla ( multi-platinum artist )


Special Features . .


Articles/Poems/Quotes

The Songbird, My Friend
by Ernie Duque
Our Friend, Regine
by music priend
Personal Fan Quotes
of Regine Fans
Another Act of Song Bird Kindness
from rvml2@yahoogroups.com
Is Regine In Love?
( She is .. With her Work )
THEY ARE PUBLICISTS! 


THEY ARE SUPPOSE TO BE NICE 
AND HAVE TO BE MOST OF THE TIME.
" Woman on Top "
It's control with a capital "C" that's primary on Regine Velasquez's agenda.
Directing concerts, producing albums, art-directing videos, even applying
her own make-up. Rhea Dumdum had to sprint to keep pace.

" If there is something you can never find fault in Regine Velasquez,
it is doing something that is less than her best. The local Songbird
spares no time, effort or money whenever she embarks on a project.
And the result of all the hard work she puts into anything can really
be impressive." -Baby Gil ( entertainment writer )


REGINE Velasquez is perhaps the most prolific
among our local artists at this turn of the century,
not to mention the most successful. 

With a string of singing trophies to her name,
both locally and internationally, no one can come
close to Regine's musical legacy.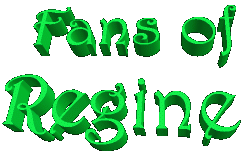 EVER since she broke into the music industry
many years ago. Regine has been a non-stop hit
maker. The Probinsiana from Bulacan astounded
us with her amazing talent and fresh face.

And since then the OPM scene has never been
the same again. Regine has reached peak after
peak in music. And looks to continue to do so ..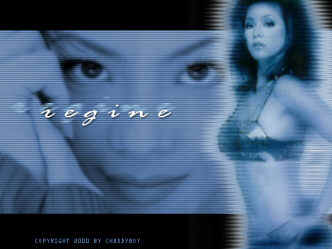 A very rare kind of bird . .
" There are people in places that count in the world, and people
in places that don't. She is a daughter of the people who don't count,
and their shining star. That's what some think makes her unique
and what many of the masa are responding to. " - music friend
' Even the smallest light can make a difference
in the darkest night. '
"

" It's all about 'soul'
It's all about faith
and a deeper devotion -
It's all about Soul
because under the love
is a stronger emotion . .
She's got to be strong
because so many things
can easily go wrong
and she got to stay in control -
so many things
can drive her away
so why does she stay?
It's all about soul . . . "

- Billy Joel

*

Richard and Regine Pics

Regine Produces Roselle
Any questions :


E-mail the web man at :

" Regine is warm, sexy, attractive, smart, talented,
funny and a consistently kind person. Other than that,
she doesn't impress me at all. " - Regine joke

midi song playing : " Thank you for the Music "
We learn allot from the HEARTS and MINDS of Regine's good fans. 
Regine's picture page web sites sponsored by Regine's music friends.
T H E I N S I D E B U Z Z :
R E G I N E V E L A S Q U E Z

Fab Regine wallpaper is credited to Regine fan ChaddyBoy
Most Regine poems was composed by the music friend
Most quotes pick/selected by mmJun and Regine fans
Most Regine pictures scanned and resized by mm Robert
Special effects like the Regine banners were created on the net.
Colorful text gifs were created in a group ages ago by mm Robert
Researching of information by mmJun, mmBong and *others.
Most articles were posted 1st in RVML 2 by Regine fan 2Net.
Allot of information posted came from members of RVML2
TAKE NOTE : Text font were made in the medium mode.
To see the site as intended please go to view and change
the font size to the medium mode. Screen size 800 x 600

* Privilege information

mmJun is a member of :
Regine Fan Club On-line
Regine On High
RVML 2
Regine's Trading Post
Regine 2000
Regine: KKI
Kuh Ledesma list 1
Kuh Ledesma list 2
Pops Fernandez 1
Pops Fernandez 2
Antoinette Taus List
Gary Valenciano List