a RVML2 post
From: "lainey baby"


X-Yahoo-Profile: lainey_baby
Date: Mon, 05 Aug 2002
Subject: " Regine was in PLM!!! "
Reply-To: regine_velasquez@yahoogroups.com


hey xxx xxxx,

I was actually there at the Asian Youth Day thing in PLM. I went there,
primarily, because of regine. we heard that she was performing, so we went.
she was the last performer before the UNICEF special representative gave his
speech.

she was wearing denim overalls (aka. "jumper") and the official Asian Youth
Day shirt. she actually came in during senator kiko pangilinan's speech.
(for those who do not know senator pangilinan, he is the husband of megastar
Sharon Cuneta). when people caught a glance of Reg, there became a huge
frenzy amongst the audience, thereby distracting the good senator. he cut
his speech short because of what happened, though he did not know who had
arrived (in all fairness to both).

regine sang "Tuwing Umuulan" from the KKI-OST, followed by "Dadalhin"
(which most of the people regarded as "palasyo"). she thanked everyone for
supporting the song, noting that it has been in the number 1 spot of a lot
of radio station charts for the past few weeks. she asked everyone to sing
with her, and sing everyone did. it brought a big smile to our beautiful
songbird's lips.

she then talked about her experience in Payatas and the streets of manila as
an ambassador of UNICEF and MTV. it was evident that she was just holding
back her tears as she recalled the plight of the children in those depressed
communities. she also said that they made her forget depression and they
opened her eyes to the importance of the small things that parents' tend to
overlook, like playtime for the kids. there was a slideshow of regine's
pictures in Payatas with the kids. she was wearing the biggest smile I've
ever seen her wear in those pictures. you can really see how she was
affected by the encounter.

she also acknowledged a person who made her look deeper into the plight of
the street children. she said that he was her hero. her idol. she narrated
how he explained to her that out of 10 street children, only one would
survive the cruelty of poverty and live a normal life. he helped her throw
the seemingly negative truth aside and taught her how to count how many
street children would be saved by that one person who will escape that kind
of life. regine did not know that he was in the audience. he came forward
and waved at her. she recognized him and asked him to go onstage with her.
she introduced her hero. his name was butch, and he is a street educator. he
taught street children the basics of life and education (think maricel
soriano in "mila"). regine said that she even asked for his autograph. she
was obviously in awe of this man.

she ended her appearance by singing "on the wings of love." at the middle of
the song, she saw some of the kids from the ERDA foundation (a home for
street kids) peering through the sides of the stage. she motioned for them
to join her. she hugged them while she sang. her arms were wrapped around
this group of children.

It was during regine's performance that i noticed a huge crowd of students
gathering at the doors of the auditorium trying to get a glimpse of the
songbird and hear her sing. I overheard most of them cut their classes
because regine was performing.

Anyway, the security was good. nobody forced themselves on regine and so
regine got out of PLM without making too much of a commotion in the school.

well, there goes my story...


----Original Message Follows----
From: songbird558
To: regine_velasquez@yahoogroups.com
Subject: [regine_velasquez] regine was in PLM!!!
Date: Sun, 4 Aug 2002

Really had no idea that Regine would be coming to my school (Pamantasan ng
Lungsod ng Maynila) yesterday!!! i had a class then, so I didn't know shewas
already inside the campus. She was one of the speakers kasi in the Asian
Youth conference held in our schools auditorium. Too bad i wasn't able to
see her, but some of my friends who were able to watch the program told me
that she also sang some of her hits like Pangako...iI really felt bad that
the whole thing was over when i got out of the classroom.
but anyway,there'd still be some other oppurtunities for me.

pero kainis lng talaga eh!!!wala man lng akong kamalay-malay na nasa loob ng
school namin c Reg. if only i knew she was coming, I probably skipped my PR
class.!!!

hope you guys understand my sentiments....

loving Regine FOREVER,

songbird558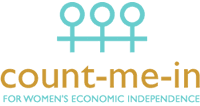 Some words were corrected for this area.
Both music fans are members of RVML 2.