K U K L E D E S M A P A G E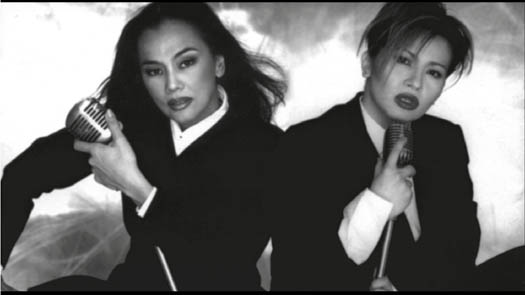 THANK YOU, ROSS G. BOLAŅO
KUH LEDESMA MAILING LISTS :
Kuh Ledesma
A mailing list dedicated to Kuh Ledesma
Founded : Sep 18, 2000
Kuh Ledesma
Philippines 1st Diva Star
Founded : Jun 15, 2001

Kuh's_Korner
A list devoted to fans of artiste Kuh Ledesma
Founded : Aug 23, 2000
Phil. Daily Inquirer, July 17, 2002
Kuh Bares 2 Album Projects for the Year
Kuh's 2nd album is "Diva to Diva," another album of duets featuring Kuh
with her favorite divas. The list of singers to record with Kuh, however
has not been disclosed.
KUH ARTICLES :
Basil and Kuh
The Power of Two
Kuh for God, and for a Cause
By Liezel Ocampo
4 da love of Kuh
Kuh Ledesma article
The diva that is Kuh Ledesma
Kuh Wants to help other artists
An Enchanted Evening
with Michel Legrand
KUH LEDESMA INTERVIEW
Still Cool, and Now Also a Christian
OLD
ARTICLES
ARCHIVES :
Kuh -Zsa Zsa Rivalry
Extends to the Daughters
Kuh Ledesma with Republic
of Malate's Good Earth

Kuh Lesdesma 's Photo Galley
by the Band Room
and MusikMan

KUH LEDESMA BIO
Written exclusively for ForFemmes
by Alex Zamora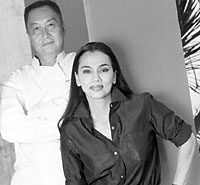 Kuh Ledesma with her Republic of Malate's
Good Earth Tea Room renowned chef and artist- Henry Cheung.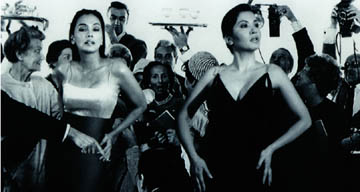 K U H L E D E S M A S E C T I O N