*
WE'RE BACK ON-LINE!!
Ricky Martin Returns
With Spanish CD Set
"An evil frickin' diva for 40 frickin' years!''
Banig's New Album Silent Whispers
In Stores Apirl 8, 2003
Jennifer Lopez has 2 new movies this year
Whitney Houston Video
Features Bobby Brown!
Voiceless Paul McCartney
suspends his first British
tour in decade!
Paul Explains Lennon-McCartney vs. McCartney-Lennon
Copyright piracy in RP
now a $60 million racket

Regine Velasquez
was AskMen singer
of the week! Did our
local media take note?
Remember singer
Millie Riperton? ?
Known for the 70's
hit " LOVING YOU "

Now it can be told that Pops Fernandez has finally left her home TV studio ABS-CBN Channel 2 (known as TFC here) and moved to GMA Channel 7. Pops has signed the contract with her new home studio where she will be given her own variety or musical show.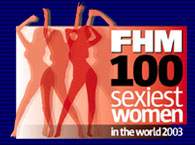 REGINE/MARTIN HAS A LARGE BILLBOARD PROMOTING THEIR CONCERT IN LA



No Spin Zone . .

Regine Velasquez Central


Pops Fernandez Central


Kuh Ledesma Section


Kuh Ledesma Gallery
Jun's Favorite Jokes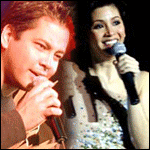 May 9-10, 2003
Friday-Saturday 8:30 PM
Araneta Coliseum, Cubao Quezon City
Ticket Prices: p1854, 1236, 824, 412, 180

MP3 download in Regine section!
Lani Misalucha-COMING SOON!
Active Member of the :
Alicia Keys List
Kuh Ledesma List
Pops Fernandez
Diva Singers
Gary Valenciano
Kenny Nolan
Eric Carmen
Music Managers
Regine Velasquez
Mariah Carey
Barry Manilow
Bee Gees
Antoinette Taus
and about 5 other
lists I rather not say
lol . .

Who would have thought
that Lucy Torres would have
that it takes to be what the
entertainment scene needs-
a smart thinking celebrity host

*