Pops Fernandez is Celebrating
TWO SUCCESSFUL DECADES
in the Philippine Entertainment Scene . .


" Mama mia! " lolz . .
The emergency Pops Fernandez web page area when this section is down is at :


http://masarup.tripod.com ( Better book mark dat! )
Check this link out, Pops fans!

PoshTots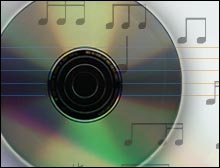 According to the Pops Fans grapevine:
Pops latest album has gone platinum.
And that's pretty big good news. It means
she sold more albums than even superstars
like Lani.
-The rating for S.O.P go up whenever Pops
is guesting..

LATEST POPS COVER AT THE NEWSTAND

We need a friendly, capable Pops fan to receive then resize
some of the nice Pops pics I get from time to time. So they
can get posted on site properly & timely. Interested fan can
e-mail the music man at: manalang@hotmail.com
Music Inside Buzz report on fan activity in Pops fan forum

POPS OFFICIAL RECORD COMPANY WEB SITE!!

April 20 & 27
The sold-out, record breaking araneta
concert held last february 2003.
ABS CBN 2 at 9:30PM
April 23
MYX LIVE PRESENTS POPS!
MYX 40/STUDIO 23 9PM

Special thanks to PF Alan for posting Pops pictures in PFML.
| | |
| --- | --- |
| Only time will tell . . | |
Any questions :

e-mail the web man at :

e-mail Pops Fernandez at :

Guest Book :

T H E I N S I D E B U Z Z : P O P S F E R N A N D E Z
F


The Music Inside Buzz
WHERE TO BUY POPS MUSIC :
http://www.divisoria.net
http://www.koleksyon.com
http://www.filipinoheritage.com/
http://www.kabayancentral.com
http://www.dtskaraoke.com/
http://www.opmhits.com
-Most of the Pops updates are from Pops mailing lists
-All newly added Pops fan sites were created by PF Alma
-All specially designed graphics were made by mmRobert
-All song lyrics on this page are from favorite songs.
-Our spiritual advisor (and keyboardist) is mmBong Liwag
-Pops DOES NOT communicate with anyone on this site
-Always a plan but never implemented- sending copies of
our fans guest books to the artist's management company.
-Pops Interactive Board is monitored by mmJun & Pops fans.
HAVE A HAPPY MUSICAL DAY !!

Midi song playing : " Didn't We Almost Have It All "