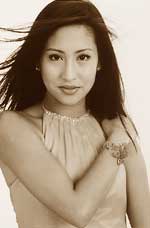 Courtney Love,
Universal Settle Suit

New Old Nirvana
Track Unleashed
Top Five Moments at MTV's
Music Awards This Year!
The King of Hearts . .
DAVID POMERANZ
latest single is
" Devoted To You "
RAUL RICO
steals the show at
Sharon Cuneta's
Dome concert !!
Ogie Alcasid Headlines
Viva Concert Series
Why We Have
Massive Floods
in the Philippines
Teenagers, beware -
if u txt yr xms, u fail
Paper Investigates
Rapper's Murder
Artists, Record Execs Spar
over Royalties in Calif
Yoko Ono Sues Late
John Lennon Assistant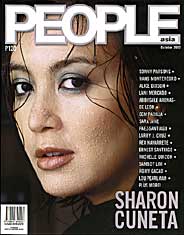 Phil Maxi Media
Goes to the USA
Tom Cruise Looks Forward
to Role in 'Last Samurai'
U2's Bono the Most
Powerful Man in Music
Album of Elvis Presley
Hits Makes No. 1!!
New George Harrison
Album in Nov.
Britney Spears DVD
Set Expected Soon-
David Pomeranz
set to do shows 
this Nov/Dec!
Mad or Media Savvy?
A criminal profiler gives us
his take on Michael Jackson's
recent bizarre behavior
Who is Michael Jackson Really?
*

Copyright piracy in RP
now a $60 million racket
STREISAND ADMITS: I WAS DUPED
BY SHAKESPEARE INTERNET HOAX
Channel V Asia
makes a boo-boo
VJ Donita Rose on the
cover of FHM Malaysia
Entertainer Barbra Streisand
Appears at U.S. Fundraise
STREISAND ADMITS: I WAS DUPED
BY SHAKESPEARE INTERNET HOAX
http://www.barbrastreisand.com/
GMA Receives Film Industry Leader
and Movie Stars in Malacañang
Catching Up with
Donita Rose Besides
Lea Salonga, She's our
other International Star!
By Danny Vibas

( & Regine is not?
You Clueless writer!! )
Aargh! Britney Spears
Battle Internet Pirates
India.Arie's Album
Climbs the Charts
GRUNER & JAHR
SUES ROSIE O'DONNELL
Porn Spam: It's Getting Raunchier