*
Steven Spielberg says
he wants to make a Musical
( calling Regine & Lea Salonga )
Some shockers from
Sharon Cuneta
By Alex Brosas
Incredible But Real..
Barry Manilow is back
with a vengeance! He has
been seen on Larry King
and Ally Mcbeal and has
two new CD's this year.
The latest hit number 3
on Billboards Top 200!!
BARRY MANILOW'S new single "They Dance" from "Here At The Mayflower" has jumped to no. 29 with a bullet on the charts!! -16 July 2002
Britney Spears :
Middle Finger Not
Meant for Mexico Fans
What's megastar
Sharon Cuneta
really like?
Sharon Cuneta :
Too sweet to be true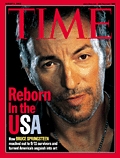 NBI Helpless !!
VRB: Record pirates killing
Mindanao music industry
Eminem, Elliott, P.O.D.
Top MTV VMA Nominees
New Bon Jovi Single
'A Big, Loud Rock Song'
For Celebrities,
Global Learning
A Heart's Journey
with Jose Mari Chan
Can Filipino movie
actors really act?
The Song Bird does her 1st
Gig in Mimosa since her
return from a US Tour!
Regine in
Toronto, Cananda
on August 31,2002
8:00 pm (Saturday)
Jennifer Lopez in
'GLOW' Peep Show
Singer Aaliyah's Pilot
Had Drugs in System
The Art of Selling Music
Through Videos
( A LOOK ON THE MTV PILIPINAS 2002 )
Net music mired in marketing woes
Film Operator Tries
to Curb Movie Piracy
A leading Malaysian film
operator is checking bags
for hidden video cameras
in an attempt to curb
rampant movie piracy
We Need more Plumbers
Not Media Students
Reported Number
of Teen Virgins Rises
Pink Floyd's "Dark Side of the Moon"
holds the record for the longest run
on the Billboard album chart. Some
29 years after its release and is
now on its 1312th chart week!
William Shatner Praises
One-Hit Wonders

*
In July 26, 1995, Selena's "Dreaming Of You" album made its debut at number one on the "Billboard" album chart, four months after she was shot to death.


Japan Company Hits Sony
Jackson over 9/11 Single
Michael Jackson
Recording Industry Cheats
Michael Jackson Calls Sony
Tommy Mottola The Devil
Mottola Steps Up Spin War on
M. Jackson, Implicates Producer
Michael Jackson, Barry Manilow
In Songwriters Hall Of Fame
Michael Jackson
Joins New Coalition
Michael Jackson has become
latest star to call for "justice"
in the way music labels
treat their music artists.
Mexico Renews
Extradition For Singer
Storm-proof Pinoy showbiz
The "Song Goddess"
( yes, that's how some
quarters call her now )
Destiny's Child Settle
With Ex-Members
Man Killed for Jeering
'My Way' in Karaoke
'American Idol' Votes
Could Be Skewed
Record Labels Sue
Internet Providers
over Web Site
Has America had
Enough of J.Lo?
Bruce Springsteen
Hits The Road
Dates for the Upcoming
Bruce SpringsteenTour
Pricey Pop Concerts
Keep More Music
Fans at Home
Rapper Eminem Sells
1.3 Million Albums in its
first week of release!!
Britney Spears Tops
Forbes' 'Celebrity 100' List
Pop Songs Challenge
Funeral Favorites
'Idol' Judge Seeks
Talent, Not Looks

RAUL RICO
steals the show at
Sharon Cuneta's
Dome concert !!